The new controversial HEX token created by Richard Heart raises concerns in the crypto community. Often HEX is called a Ponzi or Pyramid Scheme.

We are crypto enthusiasts and believe that we can make money with HEX while claiming is free for Bitcoin (BTC) holders.

We collected some, often critical articles to allow you to form your own opinion.
Richard Heart's HEX does 10x price vs Bitcoin in 3 months. Up to #72 marketcap at $54M USD.
HEX, a cryptocurrency that launched on the Ethereum network via a Bitcoin UTXO snapshot on December 2nd, has consistently outperformed predictions of both price and levels of adoption since its launch nearly four months ago.
Created by Richard Heart, HEX is the world's first high-interest blockchain certificate of deposit (CD). As such, HEX lets users stake their tokens in return for interest. This means that HEX users can enjoy interest payments ranging from 3.69% to 369%. The former if 99% of the total supply is staked, the latter if 1% of accounts have staked. Interest on these stakes is given in the form of additional HEX tokens. The market value of a stake is determined by how long the coins are locked as well as the price of HEX upon maturity.
by ACCESSWIRE, published at:
Can HEX Really Be Better Than Bitcoin?
For those with an eye on the crypto space, especially those that got burned in the 2018 bear market, I'm sure you're tired of hearing about the next big thing that's "better than Bitcoin". With a click-bait title like this, I'm not doing myself any favors. I've been involved in the space since 2015, and tried everything from mining to trading to blogging — basically everything besides printing my own altcoin. I've been through scams, false hope, delusions of overnight trading success, and more. Believe me when I say at this point I'm about as skeptical as it gets.
Why should this new project, Hex be different than 99.9% of projects out there? I will go through the arguments both for and against Hex ....
by Crypto Coffee, published at: medium.com
Is HEX The Most Notorious Scam in The History of Cryptocurrencies?
1 - HEX BUSINESS MODEL HAS NO VALUE
HEX is a crypto that transfers the Bank Time Deposit business model to the blockchain.
This is one of the main Banking business. Valued in the tens of $Trillions. A business used by millions of people around the world every day.
HEX is the first and only crypto addressing this market.THIS, OBVIOUSLY, HAS NO VALUE
2 — HEX CODE DOES NOT ADD VALUE
HEX is decentralized immutable open source Code running on the Ethereum blockchain.
It works, so you can lock-up your HEX over a chosen time period and get a reward. Locked HEX is paid a percentage of the fixed inflation generated every year: 3,69%. All profits are in HEX. HODLERS /STAKERS get profit by staking.
by Marcos Sanchez, published at: hackernoon.com
HEX's Controversial Reward Scheme Reaches 80,000 Transactions
HEX has finally gone live, marking the most recent project of the colorful YouTube personality Richard Heart. As of Dec. 2, 2019, HEX has completed its snapshot, and its tokens are now in circulation. HEX describes itself as a blockchain certificate of deposit — an interest-paying service traditionally offered by banks.
The project is divisive: to its detractors, HEX is a referral scheme which is unlikely to gain value. It has also been advertised in questionable ways, such as a front page ad on the Pirate Bay. But to its supporters, HEX is an opportunity to earn free rewards with no upfront cost. In any case, HEX is still in its early stages.
published at: cryptobriefing.com
What the HEX: A Look at Richard Heart's Controversial New Crypto
HEX is a new financial tool and cryptocurrency launching on the Ethereum network via a Bitcoin UTXO snapshot on December 2. Critics are questioning HEX's legitimacy, calling it a colossal cash grab and privacy compromise. Devout fans can't wait to claim their tokens and start staking. So who's right and who's wrong?
Richard Heart, the outspoken man behind HEX, sat down with Cointelegraph to talk about the upcoming launch and counter a few of the criticisms surrounding the project.
published at: cointelegraph.com
What is HEX and why should Bitcoin holders care?
One of the more notable upcoming projects in the crypto space I've been particularly looking forward to is HEX, developed by early Bitcoin adopter Richard Heart.
Although I do not agree with all of the project's assumptions, I personally believe it'll be a pretty cool experiment at least.
Please remember, as usual, that this is not financial advisement, and I'm not suggesting that any crypto-enthusiasts out there should put money into HEX.
The aim of this article is simply to explain what the project is, how it works, and why Bitcoin hodlers should care.
Essentially, if you hold Bitcoin in your personal wallet, such as an Electrum, Trezor, or Ledger, you can mint your own HEX.
The cost? Signing a Bitcoin transaction.
published at:
HEX, a Bitcoin-Linked 'Ponzi,' Slammed by Analysts
Numerous respected cryptocurrency analysts are taking issue with a Bitcoin-linked investment scheme known as HEX. It claims to be the world's first high-interest blockchain certificate of deposit and makes spectacular ROI promises, particularly for those getting in at the earliest.
Behind the idea is Richard Heart, a serial entrepreneur, marketing expert, and cryptocurrency proponent. Heart has spent much of the last year promoting HEX, which was originally known as Bitcoin HEX.
HEX and Its Warning Signs:
Upon visiting the project's website, various red flags are immediately apparent. The most significant is the rate of returns HEX claimants or investors can look forward to.
published at: beincrypto.com
Is HEX a Better Investment than Bitcoin?
Developed by early Bitcoin adopter Richard Heart, HEX tokens are time deposits made over the Ethereum network. How it works is that HEX tokens are usually locked up for a fixed period, which is generally at least one year, only for the holder to later receive a share of the remaining tokens in a pool.
It is said that HEX could potentially replace digital time deposits. A time deposit is a deposit in a bank account with a date of maturity before which that deposit cannot be withdrawn or withdrawal available on notice only. To receive the stated interest rate, the deposited funds must remain in the account. They pay a higher rate of interest as compared to a traditional savings account and acts as an alternative to the same.
published at: thecoinrepublic.com
What Is HEX And How Is It Transforming The Crypto Ecosystem?
A new cryptocurrency-based financial tool known as HEX is taking the industry by storm, but what is HEX, what does it do, and how do you get involved?
Dubbing itself the world's first blockchain-based high-interest certificate of deposit (CD), Hex promises to do what financial institutions have been doing for centuries – only this time, on-chain, and on a much bigger scale.
HEX – an ERC-20 based token – was created by Richard Heart, a crypto aficionado, and early adopter of bitcoin. HEX has a lot of hype to live up to, vowing to increase value "faster than anything else in history" But how does it work?
published at: cryptocoin.news
Under A HEX
I have seen several articles that call HEX a Ponzi or Pyramid Scheme, both of which it isn't. It has many features of these, but is unique in that it has so many moving parts, and complexities that these have helped to mask just how unethical a project it is. While it's creator, Richard Heart, promotes the token as being "designed to increase in value faster than anything else in history", and "do over 10,000x returns in under 2.5 years", a deeper analysis shows HEX was designed for one thing only: to enrich Richard Heart himself, at the expense of every other participant. Even in a sea of ethically dubious projects, HEX stands out as being the most egregious, though perhaps the most clever. Not only will Richard control close to half of all HEX after the first year, but it is the first token I have seen .....
by Goldman Sats, published at: medium.com
HEX Project: Why it's a Good Idea to Stay Away
The HEX token, deriving its balance from a Bitcoin (BTC) snapshot and deposits of Ethereum (ETH), is seen as a potential scam.
The HEX project, previously known as Bitcoin HEX, launched this December 2, and quickly raised skepticism among the crypto community. The HEX token, envisioned by Richard Heart, started with an airdrop, and allows for the creation of more tokens in exchange for Ethereum (ETH).

The token, overhyped as the solution to both BTC and ETH problems and limitations, also uses an elaborate system of staking, which brings ....
published at: cryptovest.com
What is HEX, Richard Heart's New Scheme?
HEX has been snapping up the crypto Twitter airtime by the truckload in recent weeks, and not all the reports have been positive. But what is Richard Heart's new enterprise, and why has it caused such a stir?
"Worth More than Gold"
Richard Heart calls himself a "blockchain thought leader", "serial entrepreneur", and "Bitcoin OG" among other accolades, and he has apparently put this experience to use in the crypto space by creating HEX, a new financial cryptocurrency that launched on the Ethereum blockchain on Monday. HEX purports to be the world's first high interest blockchain certificate of deposit (CD) and is based on the total amount of the token pool being staked. Interest payments range from 3.69% to an eye-catching 369% if only one percent of the total supply is staked.
HEX claims on its website that, "CDs are worth more than .....
published at: news.bitstarz.com
Richard Heart's HEX token raises concerns in the crypto community
HEX, a new cryptocurrency that claims to be the first high-interest blockchain certificate of deposit, is facing significant backlash after different analysts argue that the project was launched mainly to enrich its founder.
The new crypto on the block
On Dec. 2, Richard Heart, a blockchain thought leader and cryptocurrency investor, launched a new cryptocurrency, dubbed HEX, on the Ethereum network via a Bitcoin UTXO snapshot. Heart claims that the token is "designed to increase in value faster than anything else in history," and "do over 10,000x returns in under 2.5 years."
Thus far, the project received over 33,000 ETH, worth approximately $5 million, in "donations" that were automatically "transformed" into HEX.
published at: cryptoslate.com
Hex — Am I scam I am?
I just watched Naomi Brockwell's interview with Kieran Mesquita on youtube. She was wondering if Hex was a scam and so wanted to talk to an ex-developer of the project about his thoughts. I remember seeing his picture on the bitcoinhex.com / hex.win sites back when he was part of the team, only to see the picture disappear with some new faces.
I remember seeing Kieran "briefly" enter the cerenium telegram group…seriously all of about an hour. If you aren't familiar with cerenium it seemed to try to take Richard's idea, add a few bad ideas, offer the claim to eth/bch/bsv holders as a unique prop — and launch before hex.
Since the claim was free I claimed, and I did a bit of eth stake just to see how ....
by Robert Muncaster, Bitcoin Nobody - published at: medium.com
Richard Heart - Spam, ICOs, and Death Threats

I asked Richard Heart some questions and told him he raised a lot of red flags for me. He revealed his name as Richard James Schueler with this article via Twitter. I still had questions regarding the red flags. He sent a thinly veiled threat to me. I let people know. I wrote this article to cover everything in an organised fashion
How I Learned of Richard Heart
I first learned of Richard Heart a few weeks ago when he interviewed Roger Ver. I then went through and watched his interviews with Chris DeRose, and generally liked his content, although I disagreed with some of his points. I got in touch with him to get an outline of his upcoming book, and then joined his Discord community. I learned he was working on a token, and due to my technical background got into his private group of "Certified Geniuses" on his Discord. I liked his content, I liked his book, and his token stuff looked interesting - he had my attention. I read hundreds of pages of his book outline, and privately sent him feedback, section by section. It's pretty safe to say that I was becoming a fan.
The Explosion
All of the private messages were posted by Richard Heart on his own Twitter. They were also posted in The Briar Patch Telegram group. I've publicly left a screenshot of the veiled threat on ....
by Jonathan Sterling, published at: imnotdead.co.uk
HEX: Crypto 'Designed for 10,000x Returns' is Destined for Failure
- New cryptocurrency "Designed for 10,000x Returns" draws crypto community ire.
- Critics say the coin's creator will hold 45% of the entire coin supply after the first year.
- Not a Ponzi, not a pyramid – a new breed of scam coin.
A new cryptocurrency is attempting to pick up where BitConnect and OneCoin left off – enter HEX (formerly BitcoinHEX).
According to the HEX.win website, HEX has been "designed for 10,000x returns". While you ponder why your own favorite cryptocurrency wasn't designed for such returns, cast your eyes on the "opportunity of a lifetime".
Cryptocurrency Designed for Profit? Why Didn't We Think of That?
HEX is the brainchild of former bitcoin maximalist, Richard Heart – real name Richard J Schueler. Self-described as a "bitcoin thought leader", Heart claims he expected the current wave of HEX Articles. He suggested via his Twitter feed that, like bitcoin, HEX will eventually win in the end.
by Greg Thomson, published at: ccn.com
Roger Ver Weighs in on Bitcoin.com Listing Suspicious Coin HEX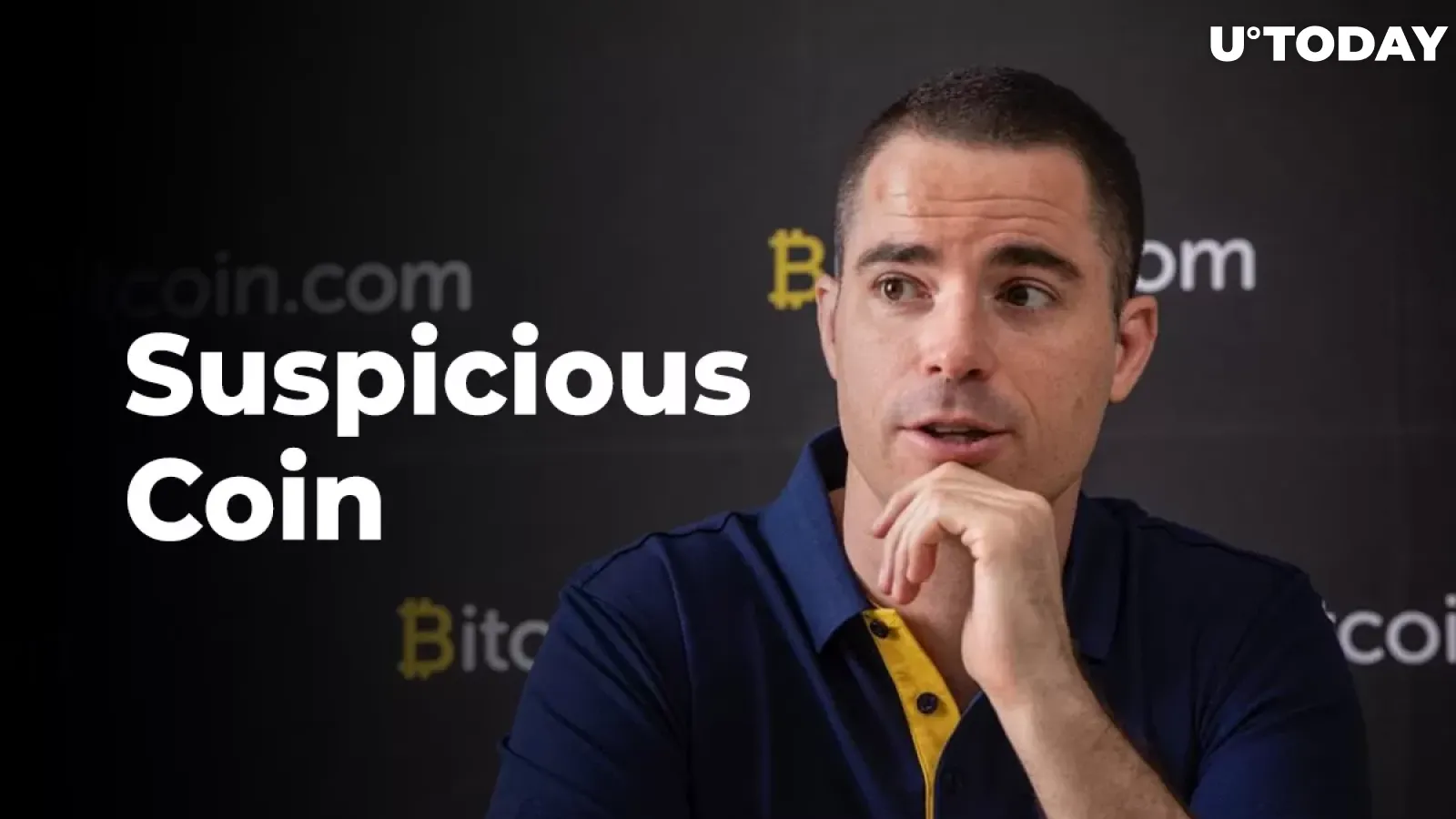 While the Internet is full of announcements regarding the HEX token, the listing of the token on Bitcoin.com is even followed by Roger Ver's personal "endorsement".
Yesterday (12/15/2019), the crypto exchange Bitcoin.com announced its launch of trading the HEX token. While some would see this announcement as good news, the global blockchain community already some issues with it.
Lending a Helping Hand
Bitcoin.com proclaimed that it is thrilled to announce the start of trading the HEX token. However, it seems very strange that the global blockchain community would treat this coin as a fraudulent mixture of a Ponzi scheme and exit scam.
Nevertheless, "Bitcoin Jesus" Roger Ver, leader of Bitcoin.com team, exploded in a tirade against those who criticized his exchange for such a decision. He emphasized that ....
by Vladislav Sopov, published at: u.today
HEX Almost a 'Zero-Value' Token Despite Bitcoin.com Listing
Many in the crypto community are calling Roger Ver's decision to list the very dubious HEX token just that.
The week, the Bitcoin.com crypto exchange, which is owned by 'Bitcoin Jesus' Roger Ver, listed the highly controversial HEX token.
HEX Listed on Bitcoin.com
We are thrilled to announce that we have just listed #HEX by @RichardHeartWin on our exchange, giving anyone who wants to trade it a secure venue to do so. Check it out! https://t.co/BCOEVEyTGX pic.twitter.com/mdKezZo59t

— Bitcoin.com Exchange (@BitcoinComExch) December 15, 2019
The move comes off the back of a live stream between Ver and HEX founder Richard Heart. As expected, Heart wasted no time in bashing bitcoin using the same tired old arguments about lack of adoption and mining dominance.
by Martin Young , published at: bitcoinist.com
New SEC ICO Settlement: Reminder of Regulatory Stakes Hex Token Is Facing
One of the hottest topics in the cryptocurrency ecosystem lately has been Richard Heart's recently launched Hex token, which has been roundly rebuked by many industry stakeholders as a brazenly scammy "get rich" scheme.
The grand question, however, is whether Hex's backers have actually engaged in illegal behavior.
The token's proponents say nay due to the project's structuring, while skeptics have argued that in the least the Hex token sale was likely an unregistered securities offering, if not worse. "There are enough red flags there to equip a Chinese military parade," blockchain scholar Andreas Antonopoulos recently noted of Hex.
by William M. Peaster, published at: blockonomi.com
HEX Moves 800 ETH From Its Wallet - Another Exit Scam?
Around 800 ETH, worth about $100,000, has moved from a wallet associated with the HEX token sale. This has led many to suspect it was the beginning of an exit scam.
Following the 2017 ICO boom, one might think that the days of projects claiming gargantuan returns are long gone. However, a new crypto project emerged earlier this month that proved, once again, that there's no stopping crypto scams. HEX, a cryptocurrency project that promised some juicy returns on investment, seems to be unfolding as a scam.
Suspicions rise as 800 ETH withdrawn from HEX account
Most recently, a Reddit user pointed out that 800 Ether tokens were withdrawn from the wallet used to store the proceeds from HEX token sale and 770 Ether were sent to two crypto exchanges – Binance and Bitfinex.
The claims are supported by the evidence from Etherscan. Etherscan shows that ....
by Samson Ononeme, published at: atozmarkets.com
New Bitcoin.com CEO Lists HEX Scam Token 'Just Out of Spite'
The CEO of Bitcoin.com decided to list the controversial HEX (HEX) token "just out of spite" for bitcoin maximalists.
That's according to a screen grab from Bitcoin.com CEO Stefan Rust's social media account, where he states the reasoning – or lack thereof – behind listing HEX.
The move stems from a long tit-for-tat drama between Bitcoin (BTC) and Bitcoin Cash (BCH) supporters. Bitcoin.com, which primarily supports Bitcoin Cash, has been criticized by its own users for endangering the BCH community by associating with HEX.
Heart's HEX on Cryptocurrency
To say that HEX has already raised numerous red flags since launching in early December would be an understatement. Alarm bells first rang when documentation for HEX appeared bearing the promise of "10,000x gains in 2.5 years".
published at: loyalworldnews.com
Suspicious Coin Listed On Bitcoin.com
Bitcoin.com recently listed a controversial altcoin, which is believed to be a scam. As you may expect, this move has met with sharp criticism from the side of the crypto community.
We all have reasons to be afraid of scams in the cryptocurrency world. Not so long ago, we were talking about recent updates in the case of infamous OneCoin, and during the last week, two other crypto schemes have successfully been shut down. However, the alleged new threat is on the horizon.
A new level of a crypto scheme?
To begin with, let's take a look at the chief troublemaker of this affair. The cryptocurrency project named Hex emerged in the crypto sphere at the beginning of December. It was launched by Richard Heart, who described it as the first high-interest blockchain certificate of deposit, which will allow contributors to gain profit from staking assets. Earnings are latter on paid out in HEX coins – a corresponding cryptocurrency related to the whole project.
by Dominik Olech, published at: blockchain24.co
Bitcoin-Linked Investment HEX Sees Dismal Trade Volume
A recently launched, controversial digital currency has been proving particularly unpopular with traders, even despite the claimed "guaranteed returns on investments." HEX, a Bitcoin-linked investment scheme and ERC-20 token, has been seeing just hundreds of dollars of trade volume a day less than a month after its creation.
The brain behind HEX, Richard Heart, calls it "the world's first high-interest blockchain certificate of deposit." The serial entrepreneur and marketing expert claims that investors can look forward to huge potential returns on Investments, particularly in they are early to take part in the project.
Taking Issue With HEX
However, as BeInCrypto reported earlier this month, many cryptocurrency industry analysts have taken issue with the idea. They identify various red flags, including its Ponzi-like design. Judging by the recent trading volume of the digital currency, the various critiques seem to have put investors....
by Rick D., published at: beincrypto.com
Why This Developer of the Controversial HEX Cryptocurrency – Accused of Scam – Left
The cryptocurrency market is has a wild west atmosphere, rife with hackers, cybercriminals, and scammers galore.
The developer of a new altcoin project called HEX – accused of being a widespread scam – has now left the project and is sharing his thoughts about why he made the decision for a departure.
HEX Developer Departs Cryptocurrency Project After Becoming Suspicious
A new cryptocurrency known as HEX has exploded onto the scene over the last few weeks and was immediately subject to the extreme controversy surrounding accusations that the altcoin project was nothing more than a scam perpetrated by the project's founder, Richard Heart.
HEX has been dubbed a Ponzi scheme, a scam, and even worse, and has been compared to the likes of ....
by Tony Spilotro, published at: newsbtc.com
If you like the content here, please consider tipping some HEX or ETH. Thank you, regardless of size, it would be much appreciated.
HEX and ETH address: 0xC8CB91C3d41C80237c7901b815107d87080943bD
Does your wallet support human readable addresses? Test it with a transaction in HEX or ETH instead of above long address to: hex-staking.eth